2023 Call to Watch, Pray & Sweep House
"I've got friends in prayer places", might be a phrase Tony Dungy borrowed first, but I too have friends in prayer places! To my friends who believe in the power of prayer, this call to prayer is for you to use your influence in the
natural and spiritual to reveal Jesus! If you live or work or even have a particular interest in the Erie Area, you are in the right place at the right time. It is time to use God's authority in our sphere of influence (Genesis 1:28, Psalm 103:22). We are never to interfere with man's free choice, but rather have authority over situations. Be they physical, financial, emotional or spiritual. For example; prayers have gone up over the years for every city/county school district as well as the governmental and economic structures of Erie municipalities. Multiple prayer walks have spoken blessings and declarations for "peaceful habitation, quiet resting places and safe dwellings for families" (Isaiah 32:18). Given the current move of God ignited at Asbury College, this is the time for those of us with a heart for revival and young people to pray for Erie's campuses!
The PrayErie monthly prayer walks will continue however, this call to prayer is different.
READ MORE
This call is for each watchman to accept the mantle of prayer for their particular domain, to sweep house, and keep it filled with peace (Job 25:2, Acts 17:26-27), to exercise faith in this time and place. Should you choose to answer the call, and I hope you will, grab a friend and ask the Lord how to pray on-site with insight. (God also honors "drive by" prayers.) Declaring the words God gives you, use your voice to allow God's will to be released on earth. Go be an access point for the voice of God! The Lord will show you, as He did Elisha in 2Kings 6, the angels who have been sent to fight with and for Erie and this nation. Did you know you were called to live here for such a time as this?
Heavenly Father, I pray for my praying family of friends, that You will ignite kingdom life, and the fire of Holy Spirit within each of us, changing us from the inside out. We ask You to clean house —make a clean sweep of our lives. Place everything in its proper place before You that we might see clearly how to pray for others. I decree, your people will not only pray in the spirit but will walk in Holy Spirit, standing boldly in the gate of their influence.
We pray for a clean sweep of malice and pretense, envy and hurtful talk. We put aside every trace of deceit and hypocrisy, all slander and hateful speech. Erie has had a taste of the goodness and gracious kindness of God. Now may we drink deeply of God's pure kindness, growing up mature and whole in God.
Give us humility, determination and perseverance like the woman who lost a valuable coin in her house. With the Light of Christ, lead us in a total sweep of our territory until we find all that was lost or stolen. We ask for your wisdom and strategy to redeem these areas, acknowledging that your work on the cross was enough to redeem all that has been lost. We declare God's Kingdom come and his will be done in the territory God has given us. Amen.
(Scriptures from I Peter 2:1-3; Luke 3:16-17, 15:8-10 – Msg Bible)
P.S. "When a strong man, with many weapons, guards his palace, his possessions are safe. But when one stronger than he comes to attack and overpower him, the stronger one will empty the arsenal in which he trusted. The conqueror will ransack his kingdom and distribute all the spoils of victory. Whoever is not on my side is against me, and whoever does not gather the spoils with me will be forever scattered" (Luke 11:21-23 TPT).
Cindy
WHY PRAYERIE
Jesus said to love God and love others. PRAYERIE is an administration of God's love, to expand prayer and prepare the way of Jesus Christ in the Greater Erie Area!
To JOIN THE CELEBRATION Send an email to cindy@prayerie.org and let us know of your event or tell us your story. We want to celebrate the love of God with you and others!
CONTACT US
Our Core Values
To boost faith in God and advance His kingdom.
To mobilize strategic intercession.
To see ambassadors of Jesus Christ in positions of influence on every cultural mountain in the Erie community.
About PRAYERIE
PRAYERIE is a move of God that is rising up out of a well of unity. This new stream started flowing with a collaboration of churches and business leaders who gathered together around the Billy Graham Evangelistic Association Rock the Lakes festival. Since then God has expanded prayer in Erie.
More
Did you know that WCTL stands for "With Christ There's Life"? Tune your radio to 106.3 to catch the weekday prayer times: 6:35 AM, 11:20 AM, 2:20 PM, and at noon for worship and "Prayer with a Pastor".
Call 814-796-6000 or email info@wctl.org to submit a prayer request.
Joel Natalie wrestles with Erie's biggest challenges in a high-energy, free-wheeling yet substantive conversation, that's both engaging and entertaining. To join the conversation week days from 3-6:00 pm, call 814-679-1080.
Click here to see more!
Erie Christian Business Leaders Association:
Pray – Build – Connect
Praying for our city
Building life giving relationships
Connecting business leaders with community innovators.
Friends of the ECBLA are invited to a monthly in-person prayer breakfast. Please join other community leaders for a hot breakfast at 7:00 AM, the first Wednesday of each month at The Summit, 8160 Oliver Rd, Erie.  Come and be blessed by special devotions given by fellow Christian Business men & women!
Click here to see past speakers and plan on coming out for the next breakfast, April 5!
Get ready for the biggest ServErie Saturday yet! Mark your calendars for April 22nd as we prepare for an incredible day of service and giving back to our local community. This year, ServErie Saturday is taking off to the next level. With 17 different sites to serve (doubling our impact in the community from just a year ago!) we are actively seeking as many hands as possible to help us make the biggest impact on our city. Registration will be opening soon! #EriePA #volunteering
Michael Making Lives Better is a non-profit institution dedicated to strengthening kids, empowering families, and building community. For more info, go to mmlb.foundation
Veterans Miracle Center of Erie has been helping local veterans since 2014. Behind the scenes, John Kowalczyk and Chuck Turner have worked tirelessly to keep the operation rolling. The center is located at 1573 W. 39th St. in Erie. They specialize in building ramps but are always looking for ways to improve and to bring help to those who are in need. "The first mission here is the veterans, but after that it is the nonprofits," Kowalczyk said. For more info, go to vmcerie.org or call 814-796-4200.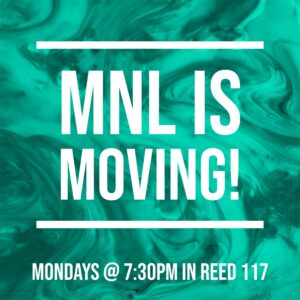 Coming Soon to Erie!
2023 Beacon of Hope Gospel Tent meetings are scheduled for Erie City Parks!
Check here for upcoming dates and locations. 
Since 1955, Greater Erie YFC has been reaching young people where they are, working together with the local church and other like-minded partners to build authentic, life-long relationships. For more, go to erieyfc.org.
The Women's Care Center is dedicated to providing a warm and safe environment to everyone, regardless of your age, race, nationality, religious affiliation or circumstances. Call us at 814-836-7505, or stop in for a friendly consultation at our main location, 4408 Peach St. Erie PA.
Erie City Moms is a community of racially and socially diverse Mother figures committed to learning and growing together to better care for ourselves, our families, one another, and our Erie. For more, contact apburlingham@outlook.com.
Find friendly help and support through Celebrate recovery, a Christ-centered,
12 step recovery program for anyone struggling with   hurt, pain or addiction of any kind. It is a safe place to find community and freedom from the issues that are controlling our life. Call Erie First for more info – 814-864-4876.
WHO IS ECBLA?
ERIE CHRISTIAN BUSINESS
LEADERS ASSOCIATION
It began in 2014 when Franklin Graham and the Billy Graham Evangelistic Association helped organize over 100 churches and many small businesses in the community to host the Rock the Lakes festival in Erie, PA. 14,000 people attended this wonderful event. But even more importantly, it was the start of a movement where Christians from all over the city have been mobilized to unprecedented levels of unity and faith. One such group of friends helping to seed this movement and connect with the heart and pulse of the area is the Erie Christian Business Leaders Association (ECBLA).
LEARN More
Grace Leadership Institute – 701 Holland St, Erie, PA

Mark Your Calendar:
COURSE: Story of the Bible Part I with Seulgi Byun, Ph.D., Grove City College
Fridays; 3/24, 3/25  $200 | CORE (Theology and Church Leadership Certificate)
The purpose of this intensive course is to introduce students to the Old Testament books. We will look at key themes and theological contributions of individual books and their contribution to a canonical understanding of the Bible as a whole—or how the Old Testament points to Christ and how it is relevant for Christians today. There will be overviews of the major genres in the Old Testament (e.g., Pentateuch; Historical Books; Prophets; Wisdom Books) as well as deep dives into foundational texts for Christian theology. 
REGISTRATION OPENS SOON
Ministry Panel Nights
Join us on the 4th Monday evening of each month from 6:00pm – 8:00pm for a moderated panel discussion and Q&A featuring topics on emerging, relevant ministry issues. Hosted by Dr. Parris Baker and/or Pastor Derek Sanford. Includes light refreshments and fellowship. No registration required!
Jan 23 – The Loneliness of Ministry
Feb 27 – Re-engage Volunteers
Mar 27 – Maximize Your Easter Service
Apr 24 – How Do We Love Our Neighbors Well?
Erie Sports Park 8159 Oliver Rd, Erie, PA
Dear Erie Community, Today is a very proud day for the Erie Sports Center. We are happy to announce that Special Olympics will be opening a regional office in Erie at the Erie Sports Center. It is our mission to be inclusive, provide development opportunities and elite pathways for athletes. We have lobbied Special Olympics to make this a reality for disabled athletes and Special Olympics has recognized our facility, staff and programs as being at the required level to help take their organization forward in this region which is a tribute to all the hard work and wonderful coaches and staff we have working in our organization. We look forward to the 4 regional staff being on site from 1 February and working together to ensure all of our facilities and programs are accessible for disabled athletes. This will create more local jobs, tourism and economic opportunities for the region as well as supporting more than 1,000 disabled athletes and growing this.  We also look forward to supporting the Special Olympics Oath " Let me win. But if I cannot win, let me be brave in the attempt."  We look forward to all of our athletes living this oath as we work together to create a facility that is enjoyed by all of the community and caters to recreational and elite athletes in the same environment. We will be working now to create our Miracle Field for baseball and softball and turf our various outdoor fields to accommodate all athletes.    I want to thank you all for being a part of this journey and hope you will celebrate this achievement  for the Erie Sports Center and the Erie Region.  Kind regards, Troy Bingham
Upcoming Events
<!=========Events list Template 2.3=========>
0